When the Cadness Loop Reserve opened to the public late last year, a group of former students were incredibly excited to see their design skills come to life.

In 2020, students from Northcote Intermediate School were invited to draw the kind of park they wanted in the 3200 square metre location.

Kāinga Ora Advisor, Youth Placemaking JP Puleitu, who, with a former Northcote Intermediate School teacher facilitated the design workshops, says the students were encouraged to think big and be as creative as possible.

With a half basketball court, Parkour play equipment, a learn-to-ride cycle track loop and a BBQ and shelter making it to the final design — it's safe to say the students did not disappoint.

"I think it is one of the best examples we have of co- design with kids," says JP. "At that age, they are still fresh in ideas and naturally curious," he says, adding that the drawings were taken to design company Isthmus, who only made changes where it was necessary for health and safety.

A few of the students' more 'outlandish' suggestions gave the facilitators a chuckle, but ultimately their vision was not far from the actual facility the community will soon enjoy. JP says the young creatives were careful to make sure the space was accessible and appealing to a range of young people. "We told them, 'we want you to think about other people that will play here and the different age groups'."

The contractors have now made this 'dream park' a reality. The play equipment has been installed and basketball court's concrete slab is ready for action.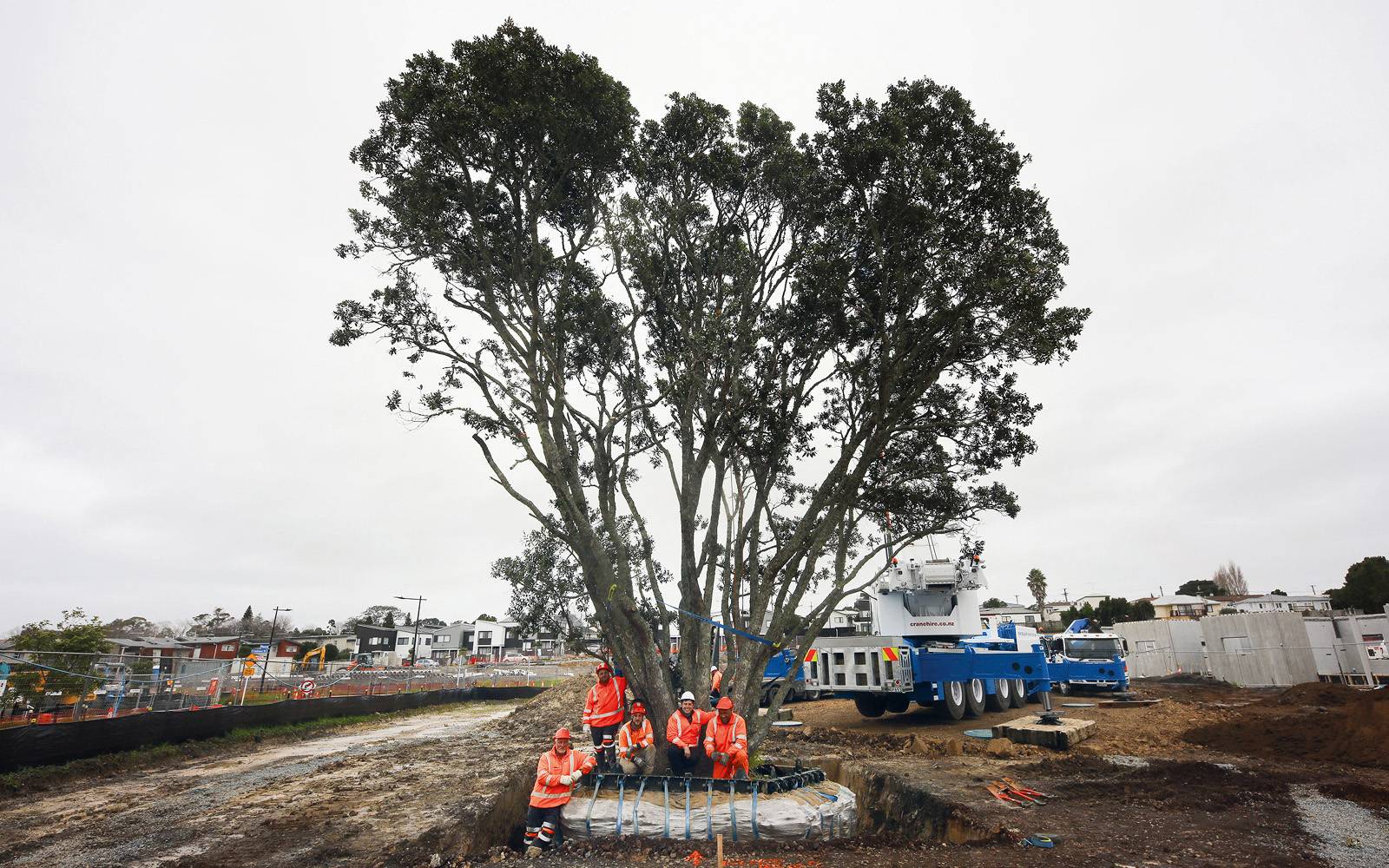 Last year, a 30-year-old Pōhutukawa Tree was moved from its home on Cadness Street and now has pride of place at Cadness Loop Reserve.