There's no better testament to the vibrancy and diversity of Northcote than the range of cafés and restaurants on offer. There's something to tickle anyone's fancy, and one of the more recent additions is Aim High café in Pearn Place. It's a social enterprise run by the Aim High Charitable Trust, but it's also a thriving neighbourhood café with its own distinctive vibe. We caught up with Trustee and owner Ok Kim to find out more about the place.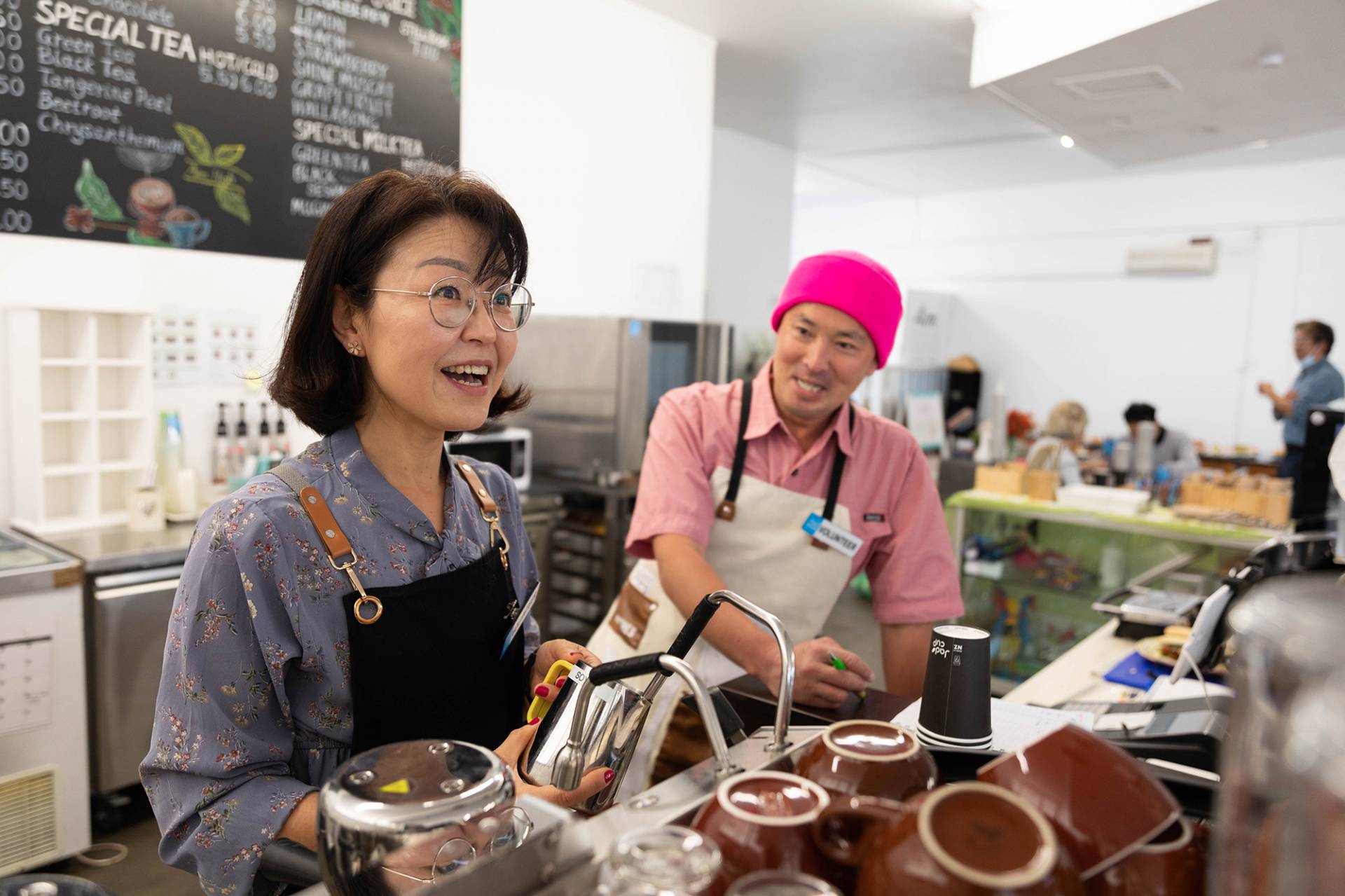 "The trust was established in January 2021 with a 10-year plan of opening a vocational centre and residential home," says owner Ok Kim. "But due to various situations going well, we managed to open the café earlier than planned." Aim High opened in February 2022 and has gone from strength to strength.

The staff at Aim High includes people with disabilities who are registered at the Aim High Centre. It is an incredible opportunity to learn skills they wouldn't receive elsewhere. "Things that might be basic to us aren't always that way for them," says Ok. "Things like greeting and serving customers, drying cutlery, organising tables and clearing up. Once they can manage without the help of an assistant teacher, they have the opportunity to train for paid work outside centre hours."

Ok says the secret to the café's success was great coffee sourced from a roastery in Albany.

"When I started out, I was 100% focused on getting the coffee perfect, so I didn't even think about food. However, with the help of many people teaching me how to make food, bringing their own for the cafe or coming in to make food, we now have a delicious variety."

Aim High café also specialises in milk tea made with various fruit pastes brought in from Korea, as well as a range of fresh juices. So if you feel like treating yourself, drop by and say hi. Not only will you enjoy a great café experience, you'll be helping the people behind it achieve more and aim higher than ever before.