Members of the Northcote Community came together for an information evening to learn about progress in the Auckland suburb since the large-scale redevelopment began in 2017.

Handfuls of colouring-in pages on children's tables instructed little artists to imagine and draw themselves in the 'New Northcote', while a range of community groups proudly showcased their mahi in the area.

The Connecting Northcote Information evening was a chance for Kāinga Ora to join with organisations working towards improving the town and community, by delivering new homes, amenities, upgrading green spaces, reducing waste, and even teaching senior library patrons how to access wifi!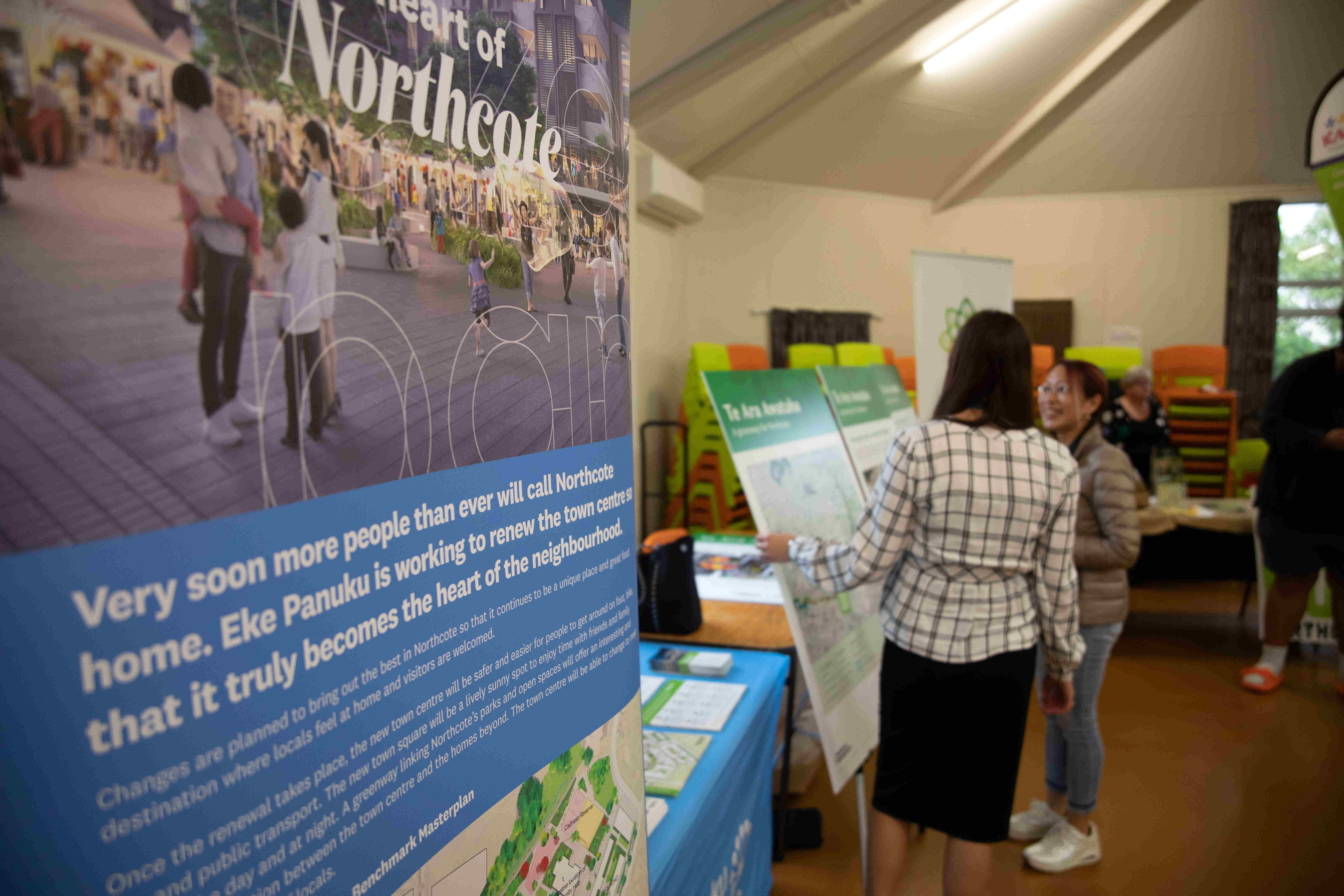 Eke Panuku Development Auckland, the land development organisation Piritahi, Northcote Library, Kaipatiki Local Board, Bayleys Real Estate, Aim High Trust (supporting people with intellectual disabilities) The Kaipatiki Project and Zero Waste Hub, Northcote Takapuna Methodist Church, Kaipatiki Community Facilities Trust and Statistics New Zealand all attended the public event, held at the local Citizens' Hall.

Regional Director North and West Taina Jones acknowledged the extensive work various groups have put towards regeneration and improving the area, and essentially "connecting people to whenua (land)".

"We cannot not do this alone. Thriving communities takes collective support and effort."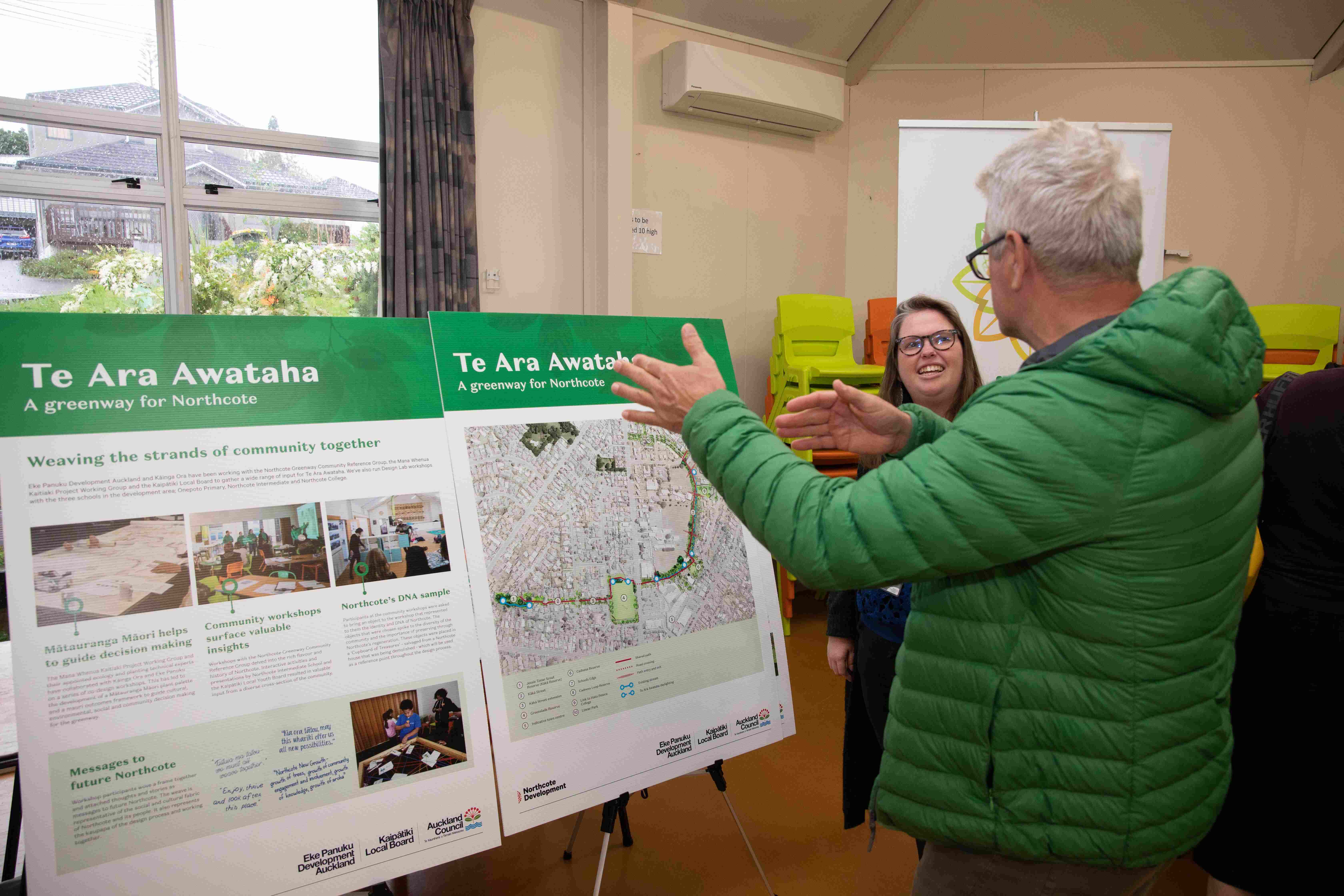 Taina noted it was special to be able to get together and share kai and information given the impact COVID-19 has had restricting community events.

"Three years is a long time."

Kāinga Ora Senior Development Manager Claire Laybourne told residents to expect the opening of several green spaces by Christmas.

These include; Cadness Loop Reserve – with play equipment for children of different ages ,the schools edge part of the wider Te Ara Awataha, (the green walkway which follows the former Awataha Steam to the sea), and Greenslade reserve, which is re-opening after extensive stormwater works. Greenslade Reserve is a Healthy Waters project constructed by Piritahi. It will open with new walkways and a series of ponds making up the urban rain garden.

Kāinga Ora, through Northcote Development, expects to deliver 1700 affordable, market and new state homes and three new pocket parks in the Northcote by the end of 2026.

Northcote Development is one five large scale projects Kāinga Ora is delivering in Auckland. There are similar developments in Porirua and Te Kauwhata.