If you're keen to learn more about the first homebuyer journey in Northcote Development, then this story is a must read. Recently, our build partner Universal Homes spoke to Northcote local, Thomas, about his experience purchasing a brand new KiwiBuild home.

Thomas is a first homebuyer from Auckland. He bought a 2 bedroom, 1.5 bathroom terrace home in Northcote from Universal Homes through the KiwiBuild scheme. Thomas was drawn to the area because of its great location and excellent amenity.

"Northcote is a pretty good area! It's so close to the bridge and the city, and commuting is simple, especially to the South. It's a very handy location. Further North, heading to great beaches is easy."

On top of its excellent location, Northcote also offers world-class community amenity and smart, sustainable infrastructure. The Northcote Development includes a brand new Town Centre, local schools and parks - all interconnected by the award-winning Te Ara Awataha Greenway.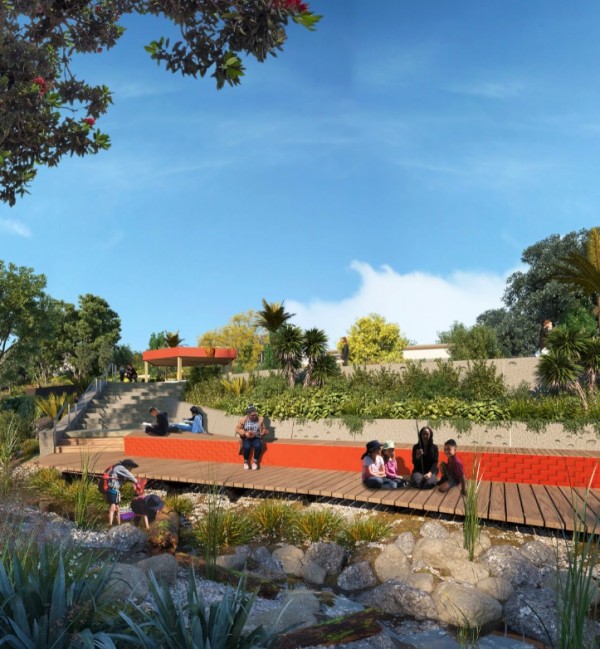 For Thomas, his new terrace home in Northcote is the perfect fit. "I'm in a townhouse, and I'm a fan of two levels. When you have a two-storey home, you end up with more storage, which just makes life easier. Storage is key! The space and the layout is great."
Speaking about his buyer journey, Thomas had this to say: "The buying process was all quite simple. Universal had great communication, everything was as expected, and there were no surprises which was really good. Mandy and everyone (from Universal Homes) had great communication, I was always kept up to date."
Universal Homes, one of Northcote Developments' trusted build partners, have been instrumental in releasing many high-quality, affordable homes across Northcote and Hobsonville Point, with more new releases coming to Northcote in 2022. For more information on more affordable homes like KiwiBuild coming to Northcote Development visit For sale » Northcote Development