A lot has changed since Prime Minister Jacinda Adern visited Northcote Development on August 13th, just four days before New Zealand went into a nationwide Alert Level 4 lockdown.

Housing Minister Megan Woods and Northcote MP Shanan Halbert, joined the PM on a guided tour through Northcote Development where they were introduced to two new locals: Mele, the happy recipient of a spacious new state home and first home buyer, Thomas.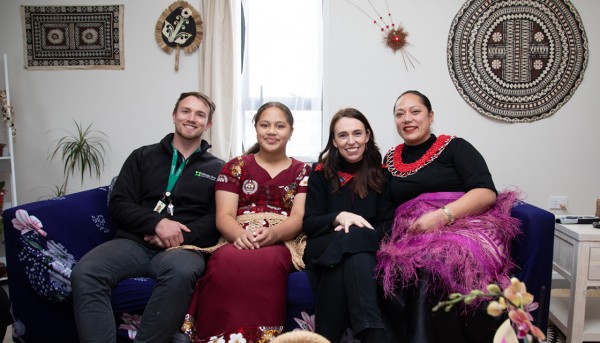 It was an action packed Friday for the Prime Minister, who went straight from opening Northcote's Onepoto Primary School, to visit Mele and her whānau in their brand new 4-bedroom Kāinga Ora state home. The group was welcomed by Mele and her daughter Laryah, who proudly showed them around.

Mele and her five kids had outgrown their old three-bedroom Kāinga Ora home in Birkenhead. So when the opportunity came up to move into a new 4-bedroom home close to the kids' schools and local shops, Mele jumped at the chance.

"The house is also warmer and there is so much more space here. It's just perfect for us." Mele explained.

For her next visit, the Prime Minister didn't have to travel far. The group met young first home buyer, Thomas, at his KiwiBuild home, just around the corner. Thomas recently swapped his former rental for a brand new two-bedroom home in Northcote.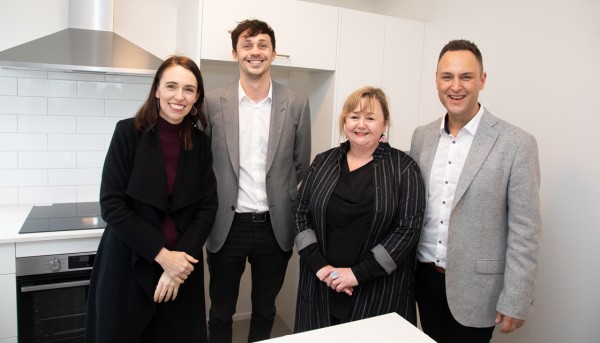 "I'd been looking for a home to buy, but the market was crazy. I know Universal Homes is solid and I saw they had KiwiBuild homes so I applied. It's in a really good spot and is just 15 minutes by bus to the city. I'll be moving in next month and I can't wait," Thomas says.