Medium-density living is growing in popularity as the cost-effective way to buy a quality home in a sought-after neighbourhood, where low-maintenance living frees up time and money, and local amenity replaces arduous commutes.
The first market and KiwiBuild homes built as part of the Northcote Development were the 102 new Fraser Avenue apartments designed and built by NZ Living, and they're a good example of suburban apartment living done well. Here's why.
Ease and affordability without the hassles of big city living

Both short and long-term savings are on the table for prospective apartment buyers. Apartments use land more efficiently, and as the cost of land makes up a large proportion of the total purchase price of a home, those cost savings are passed onto buyers. Their more compact plans have the added benefit of reducing maintenance and energy costs too. Running costs are also decreased by utilising good design and high-quality building materials.
Until recently, apartments in Auckland have been confined to the hustle and bustle of the inner city. But planning changes brought by the Auckland Unitary Plan mean that more apartments are being developed in suburban areas.
Many suburban apartments are strategically located so that residents can enjoy easy access to public parks and transport links. This way of living encourages walking and reduces car dependency.
The Fraser Avenue neighbourhood in Northcote is a level 800m walk to the town centre and five minutes from the nearest bus stop on Lake Road. It's also directly opposite the newly completed greenway; a green corridor that links several of Northcote's parks and neighbourhoods to each other and the town centre.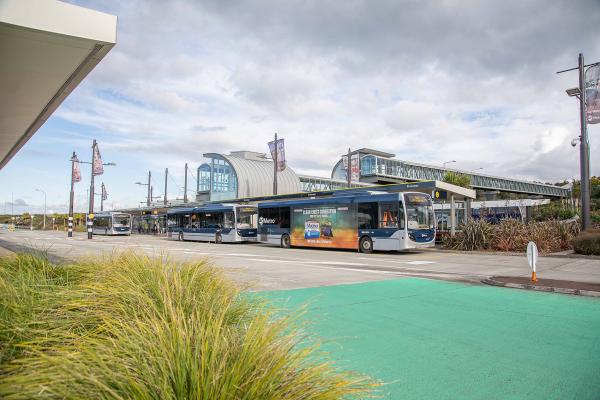 Akoranga Bus Station
Get closer to nature and the community
The trick to becoming a satisfied suburban apartment dweller is to ensure that you choose your neighbourhood just as carefully as your home. Overseas research shows that many people living in medium-density apartment neighbourhoods are highly satisfied with their home because of the sense of community it promotes. They're more likely to opt for public transport and walking routes over a car journey and swap private backyards for communal living spaces that are part-and-parcel of medium-density residential developments.
The Fraser Avenue apartments are built around a village green and include lobbies and shared spaces to encourage chance encounters with neighbours. Fraser Avenue is also in close proximity to many of the North Shore's numerous parks and beaches, including the popular Takapuna beach. The new Te Ara Awataha greenway promotes community interaction and links homes to multiple local parks and green spaces.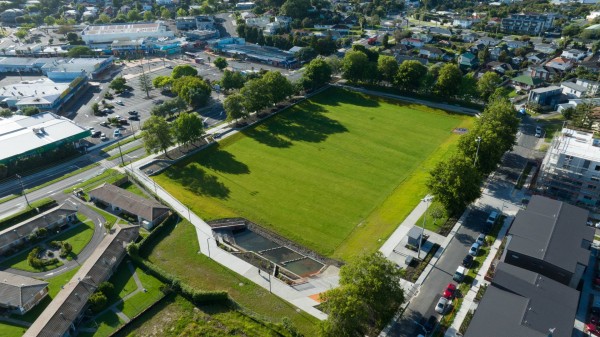 Greenslade Reserve
Greater choice, better quality
Statistics show that there's a growing number of one and two-person households as family sizes decrease and our population ages. As Auckland continues to grow over the coming decades, the city will need to provide a range of housing types in our suburbs, including apartments.
The Fraser Avenue apartments include studio, one, two and three-bedroom apartments and were available to be purchased directly or via KiwiBuild, so homebuyers could choose a home that's suitable for their age and stage as well as their budget.
The Fraser Avenue apartments were built using high-quality, solid materials that require minimal maintenance and stand the test of time. Each apartment is also strategically positioned to maximise light and neighbourhood views while maintaining privacy and security for its residents.