Auckland Council has a goal; by 2040 it will be zero waste. This means little or no waste is sent to landfills. So, the Para Kore Zero Waste Northcote programme was set up to help Northcote rise to the challenge.

The programme is supported by Kaipātiki Project, mana whenua, Eke Panuku Development Auckland, Auckland Council and Kaipātiki Local Board. They have also been working with the Northcote community, including the kindergarten, schools, local businesses and residents.

Zero waste is quite a commitment, but with such an awesome local community, together we can make it happen.

Every year, over 2 million kilogrammes of waste goes into our landfill – just from Northcote. That's about two loaded cargo ships full! So, for the future of our tamariki and the planet, we want to encourage everyone to help reduce waste.

With the new development in full swing, Northcote is growing, so this is a great opportunity for locals and businesses to get involved and help lead the way in reducing waste.

Here are some great ways to go zero-waste:
Reuse, repurpose and recycle. Simple things like taking a reusable container when you go into the town centre for a takeaway, and remembering your water bottle and a keep cup for your coffee, can all help.

Use the Zero Waste Hub, in Pearn Place, where they collect recyclable items like household batteries and old devices.

Composting or keeping your food scraps out of the rubbish is a great way to reduce waste. Auckland Council is delivering food scrap bins to houses in Northcote soon so you can start collecting food waste if you're not

composting

already.

When you're at the park, take your rubbish home with you, and recycle when possible.
If we all do our part we can show other suburbs how it's done!

Turning waste into art

Earlier this year Phil Muir, Northcote Intermediate Principal, reached out to the community to ask if there were any materials going spare for a project the school was working on. As it happened, the Northcote Development team had surplus plywood that was destined for landfill.

The school was thrilled to receive a stack of plywood sheets which were transformed into stunning murals by local artists that are now on display at the school.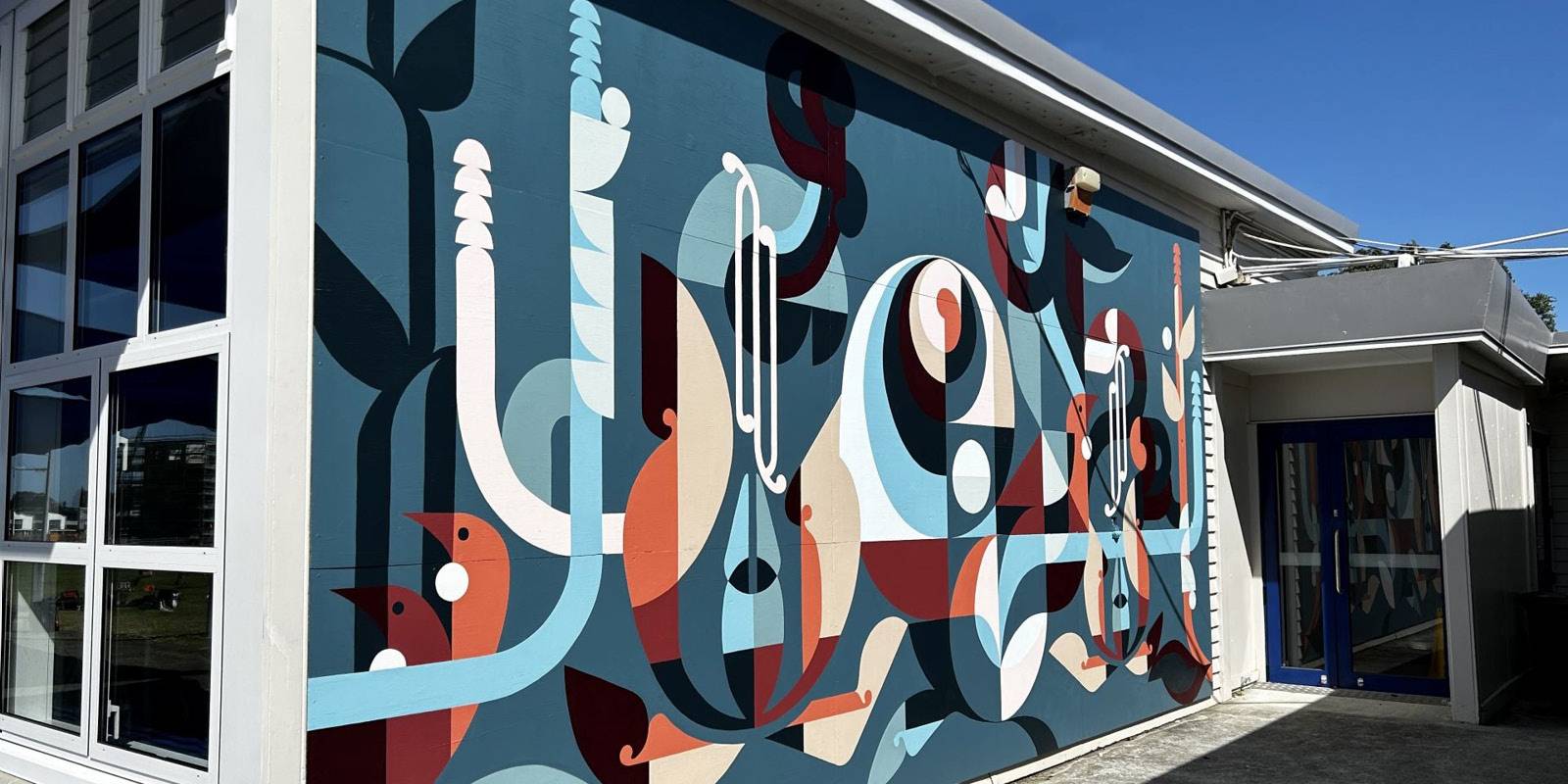 Romina Romero mural

Bin-free greenway

As part of the zero-waste commitment, Te Ara Awataha, Northcote's new greenway, is now bin-free. We encourage you to take your rubbish home when you use Te Ara Awataha. Thanks in advance for doing your part.